Summer Holiday; Inspiration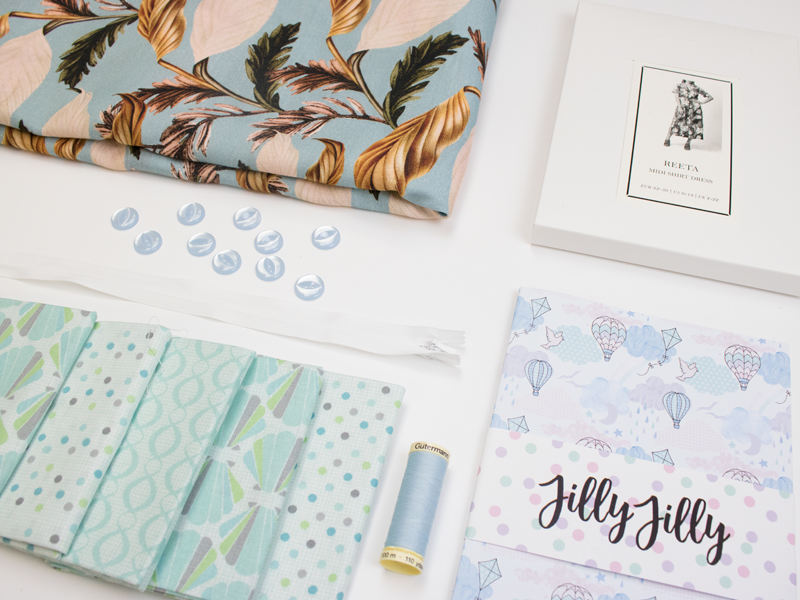 Viscose and peachskin feel very different to each other but both are pretty lightweight and drapey, making them perfect for summery outfits.
All the patterns that I have picked today will work with either of the fabric options so I haven't categorised them this time. I'd love to see some of these patterns made up so if any of them take your fancy, let me see!!
For smaller lengths a simple cami top, as well as being a quick and easy sew, will let the fabric do the talking. The Ogden Cami by True Bias has a bit of a cult following in the sewing community. It's simple, classic and elegant and will work well on it's own or layered under a blazer or cardigan to dress it up a bit. Similarly the Silk Cami by Sew Over It is a great staple, but the thicker straps means you can cover up your bra straps if you're not a fan of having them on show.
For a modern, floaty wrap skirt, the Madrona by Straight Stitch Designs has a cute wrap detail with a narrow button waistband. This is a pattern that can be made in both woven and knit fabrics so if you're a fan of reusing patterns this one will give you plenty of different looks. If you prefer more of a vintage style then the Chore Skirt by Decades of Style will look great, especially in that bright yellow peachskin!
The newest pattern release from the lovely Ana of Cocowawa Crafts is the Honeycomb shirt and dress. I have seen lots of these popping up on Instagram lately, I love the sweet little side bow details! If you are still loving the big sleeves, then the Roscoe blouse and dress by True Bias might tick a few boxes for you. Not only that you can make it a blouse, mini or midi dress!
Nothing says summer to me more than a maxi dress and The Serena Maxi from Simple Sew is gorgeously floaty with long slits and shirring across the back to create a lovely fit on the bodice. For something with understated elegance the Gwen dress by Colette Patterns will take you from day to night with its simple, body skimming fit.
Culottes have made a big comeback this year. I wasn't too sure at first, my last memory of wearing culottes was as part of my Brownies uniform in the 90s, but the more I see them the more intrigued I become. They just look so damn comfy! I love these wideleg Winslow Culottes from Helen's Closet, they are definitely going to keep you cool in the heat.
Finally, the Astrid Wrap Pants and Shorts by Named Clothing are another pair of wideleg wonders. The pattern does suggest using a well draping trouser fabric but I think the Luxury viscose would work really well as a pair of wrap trousers.
Happy Sewing everyone!