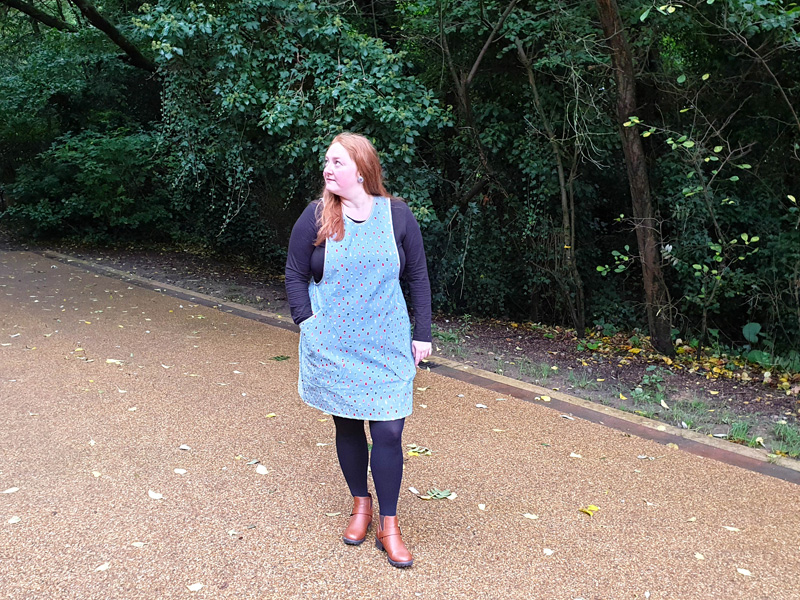 One of the things I love about receiving my box each month is the surprise element of what kind of fabric I will receive, and Octobers fabric did not disappoint! A child of the 90's, this ripped denim/tartan mix number really took me back, invoking many memories of some rather choice outfits from when I was younger (I'm looking at you mum!) I really wanted to make a garment that was also a throwback from my childhood – who wasn't made to wear a 'cute' dungaree/pinafore dress as a child at least once?!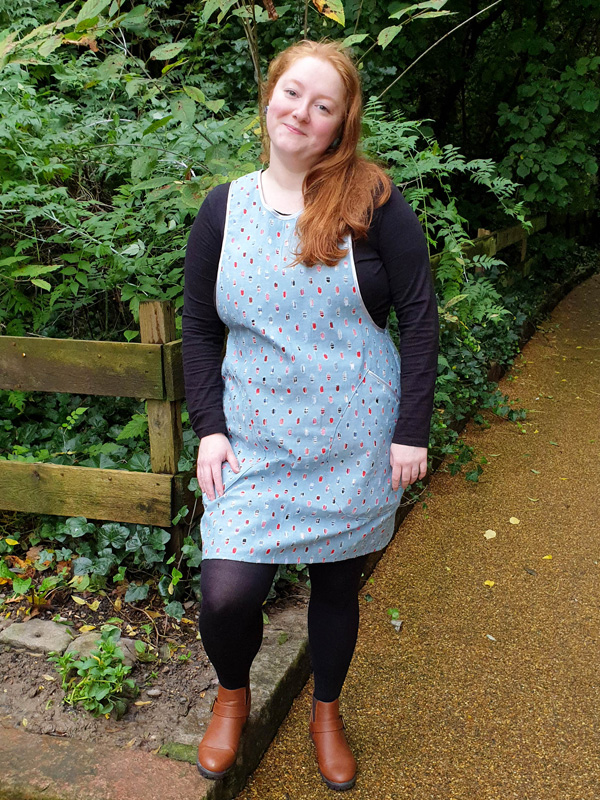 I decided on the York Pinafore from Helen's Closet, as I had seen quite a lot cropping up on social media. I'm usually wary of these types of patterns, as being on the curvier side I worry about how it would suit my body shape, but seeing lots of people of different shapes and sizes looking amazing in them convinced me to give it a try. I'm so glad I did – it's now a strong contender for being my new favourite pattern!
First up, I didn't realise just how simple it is to make. It uses just 3 pattern pieces – front, back and pocket (there's two options, either a 'Kangaroo' pouch style, or side patch pockets). You finish the edges with bias binding after attaching front and back, and that is literally it – I had mine sewn up in a couple of hours!
Designed for heavier weight fabrics, the denim/tartan fabric was perfect for it, not too bulky despite the double layer nature and with a really good structure. I didn't wash my fabric as I wasn't sure how to treat it with it being two different kinds of fabric, but can imagine a hand wash would most likely be ideal.
I went for the shorter length option, with the scoop pockets and oh my, aren't these pockets great! They are really deep, and can hold all my essentials without being too bulky. I love how the top edge of the pocket is finished with the bias binding – I decided on a silver satin that I had in my stash to give an eye-catching contrast detail, and also used the same one to finish my armhole and neck edges.
I did cut my back pattern piece in two rather than on the fold in order to use my fabric better, and just joined them before attaching to the front, as I don't mind having a seam on the back of my garment. I used a needle designed for denim fabrics as well as my trusty Gutermann thread and had no trouble getting the fabric through the machine – it was a simple, speedy sew!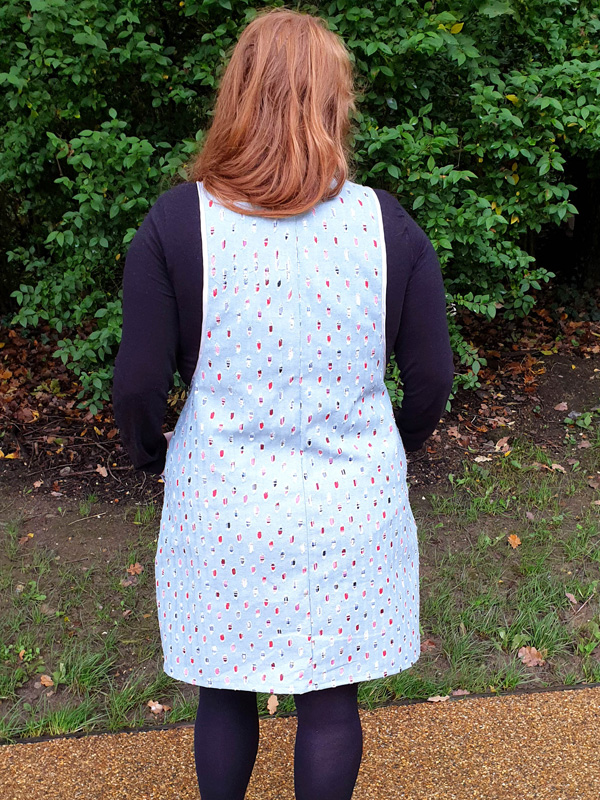 I'm very much in love with this pinafore! The fabric and pattern was a perfect match, and I still can't believe how easy it was to make – no wonder it has been such a popular pattern! I cannot wait to make so many more of these, I feel it has endless possibilities depending on the fabric you use, and I know I definitely have a few in my stash that would be just as amazing.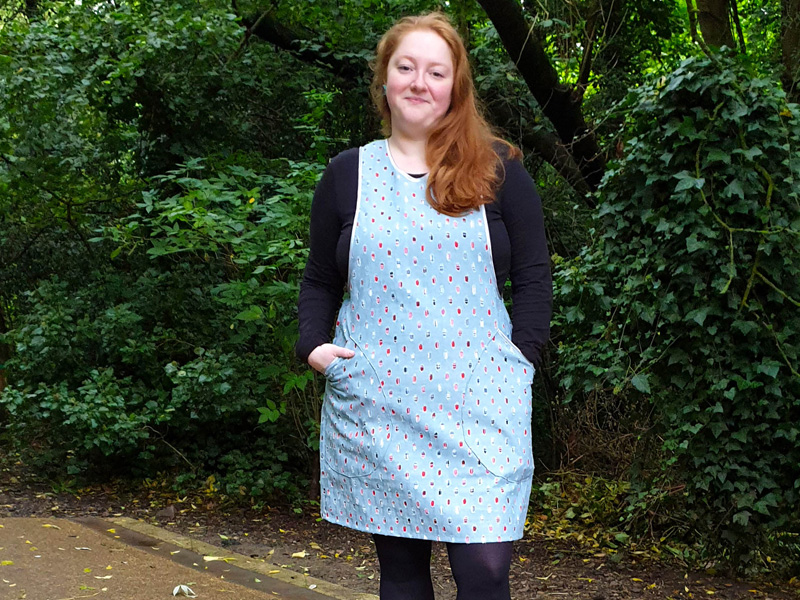 It's super comfy to wear, and would work whatever the temperature – teamed with tights and boots for winter, but in a lighter fabric such as linen would be great for warmer weather. This fabric definitely lets me relive my 90's childhood vibes – now all I need is some temporary tattoos and I'm good to go!